Middle East Visit Report / The Potential of AI Business
AIRecursive2023-06-22
From May 28th to June 2nd, 2023, I went on a business trip to three cities in the Middle East for the first time in my life: Saudi Arabia, Abu Dhabi, and Dubai.
In conclusion, I returned home in a very excited state. I strongly believe that we should expand our business in the Middle East. I would like to summarize my experiences for other Japanese startups to consider. Below are the three reasons that I found particularly attractive.
1. An overwhelmingly growing market
The Middle East has set an ambitious goal to double its current economy size within 10 years. The engine for this growth is non-oil business areas, which account for 73% of the entire economy. There is an acceleration of investments in various fields, and new business opportunities are expanding.
2. High interest in Japanese companies
I felt that both the government and private sectors in the Middle East have a high interest in Japanese companies. There is a need to quickly progress in business. Moreover, as the presence of Japanese companies is not yet very high, there are opportunities for new entrants to stand out in the market. Especially in the field of AI, there is still relatively low competition, which can be described as a blue ocean state.
3. Well-established support system
The support from Japanese government agencies and JETRO is also well-established. They strongly support entering companies by connecting them with companies and government agencies, introducing them to events, and providing various information.
Based on these elements, we can say that the Middle East market has great appeal for Japanese startups. For companies considering entering the Middle East in the future, I recommend using the support measures provided by the Ministry of Economy, Trade and Industry and JETRO, as well as researching the startup programs being deployed by the UAE government. This will help gain a deeper understanding of the business potential in the Middle East market.
Additional inspection details
I will also briefly introduce my experiences in each city. First, I visited Saudi Arabia. The first thing I noticed when I landed at the airport was that I had come in shorts. I immediately felt anxious about the cultural difference that one should not show their skin. There was a big gap between westerners wearing suits and my attire. I was also surprised by the abnormal heat and the feeling of sand in Saudi Arabia.
I stayed at a Holiday Inn, which was more comfortable than a famous hotel in San Francisco. The quality of the hotel bathroom was also higher than expected, and the breakfast was impressive. I realized that there is no culture of exchanging business cards in Saudi Arabia, and I thought that QR codes should be used instead of business cards, not only for us but also for Japan.
On the second day, we presented Borealis, which we developed, to the Saudi Arabian Energy Agency (photo) and received a lot of interest. I will write more about this later as it progresses.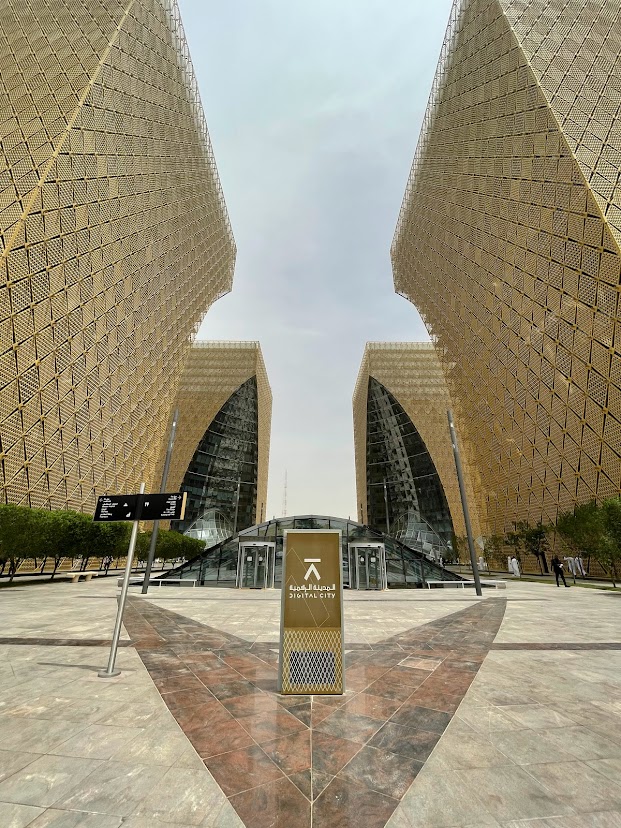 On the same day, we also visited an exhibition of "THE LINE," one of the NEOM projects promoted by the Saudi Arabian Crown Prince. The scale of the idea was so big that it was not easy to express my thoughts about it.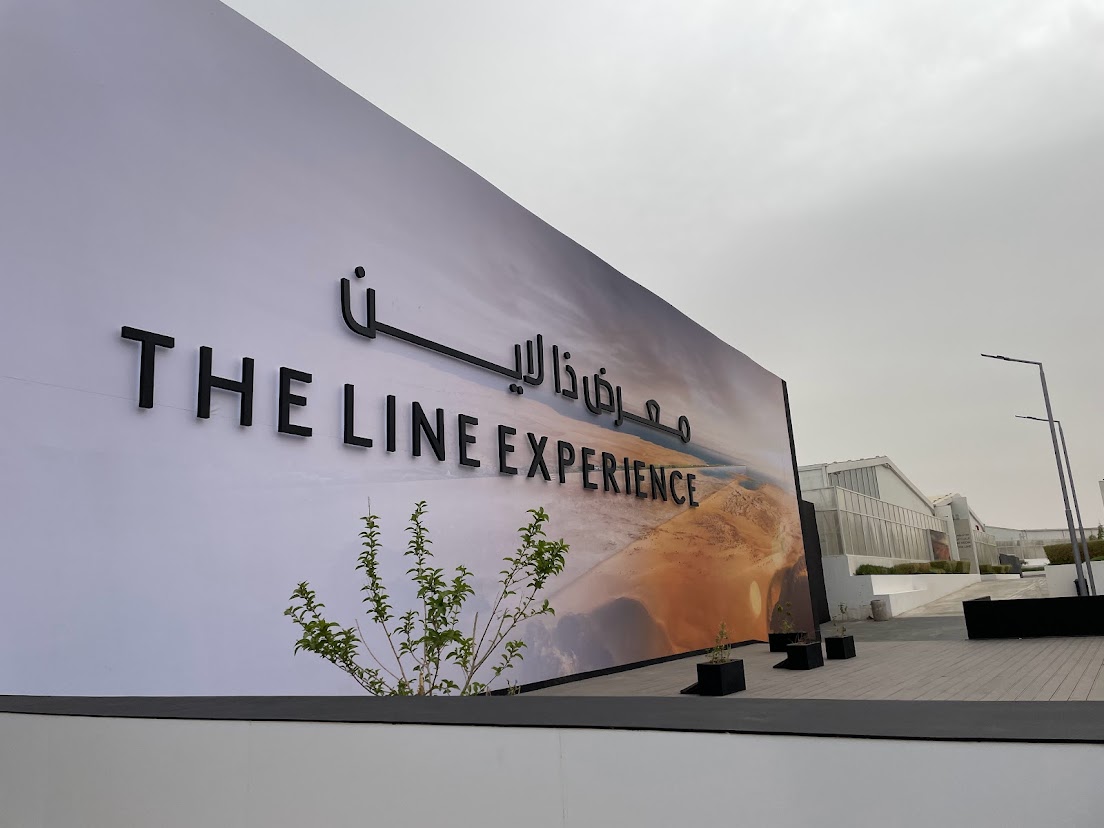 Next, I visited Abu Dhabi. The atmosphere, beautiful buildings, and townscape reminded me of Singapore. Compared to Saudi Arabia, I felt that the heat was somewhat calmer. I visited Hub71, which is jointly operated by WeWork and the Abu Dhabi government, and heard various stories from a Japanese startup based there. I directly felt the fun of working with diverse sectors and people.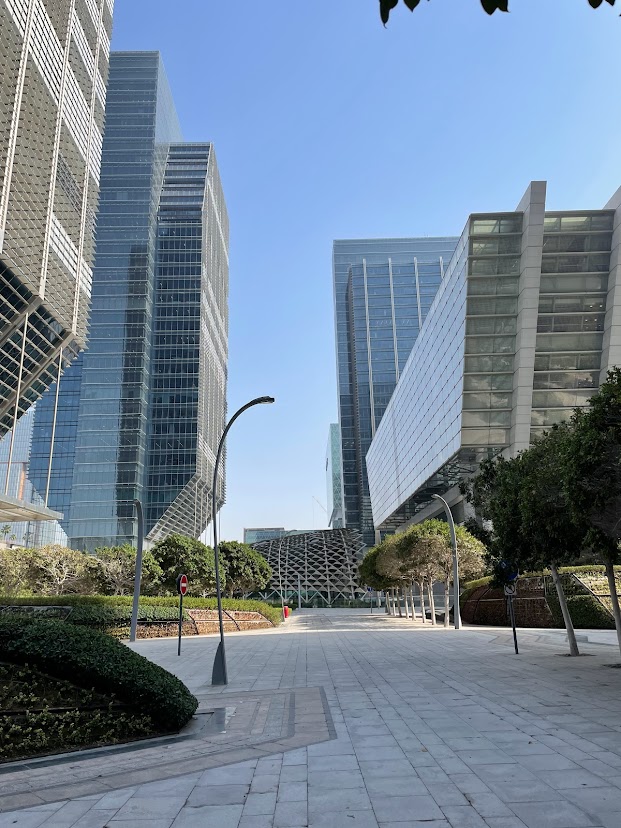 On the second day in Abu Dhabi, I participated in an event called "MAKE IT IN THE EMIRATES" held at the Energy Center, where I listened to various talks and presentations by startups from around the world. Furthermore, on the second day, I had a valuable opportunity to exchange opinions with government officials, the Energy Agency, and local large corporate executives in a roundtable format, which led to the next step.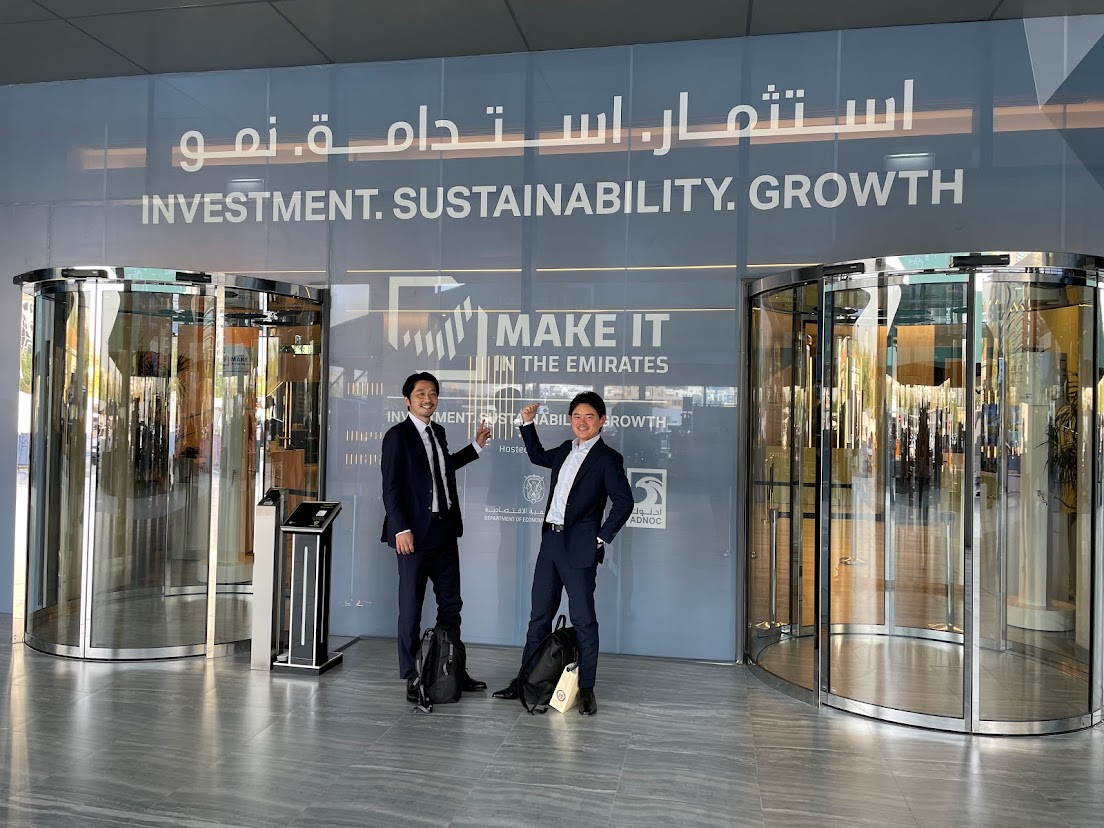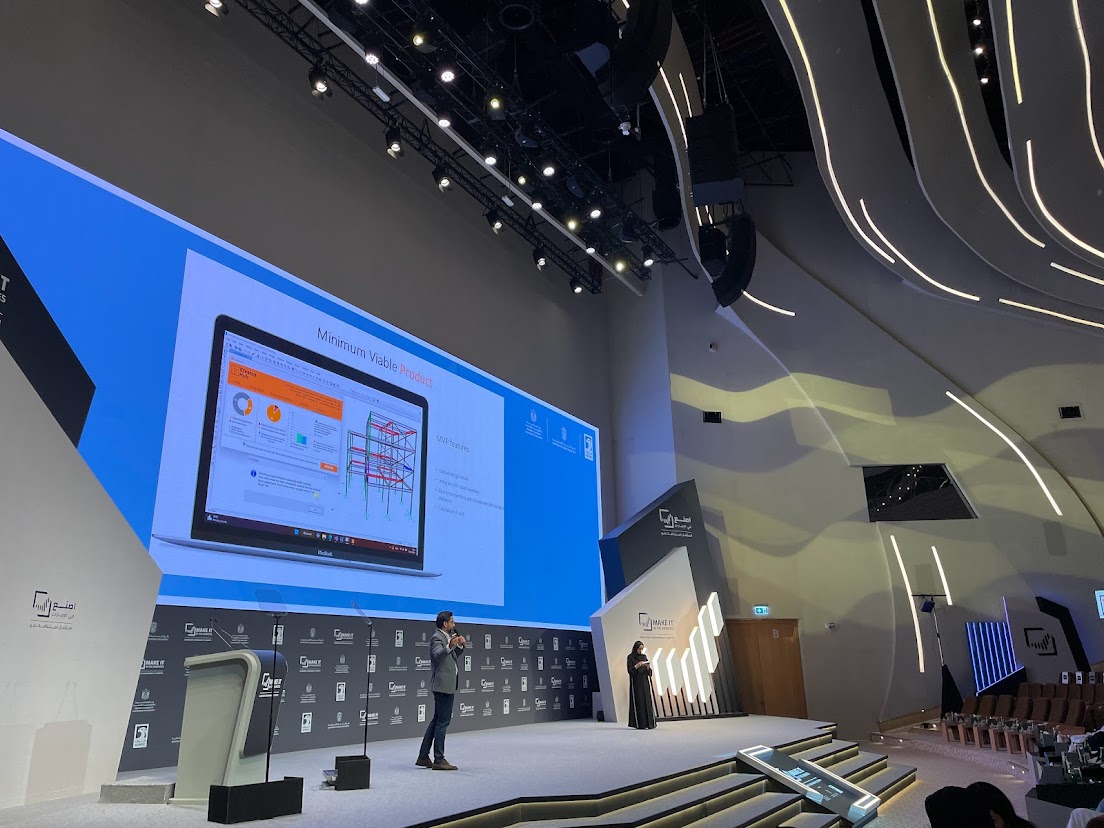 Lastly, I visited Dubai. I felt that the atmosphere was somewhat similar to Las Vegas. I met with the Vice President of Sobha Limited, a real estate development company, and was surprised by the scale and quality of the town they are developing. The completion of those projects is progressing as planned, and they are selling like hotcakes.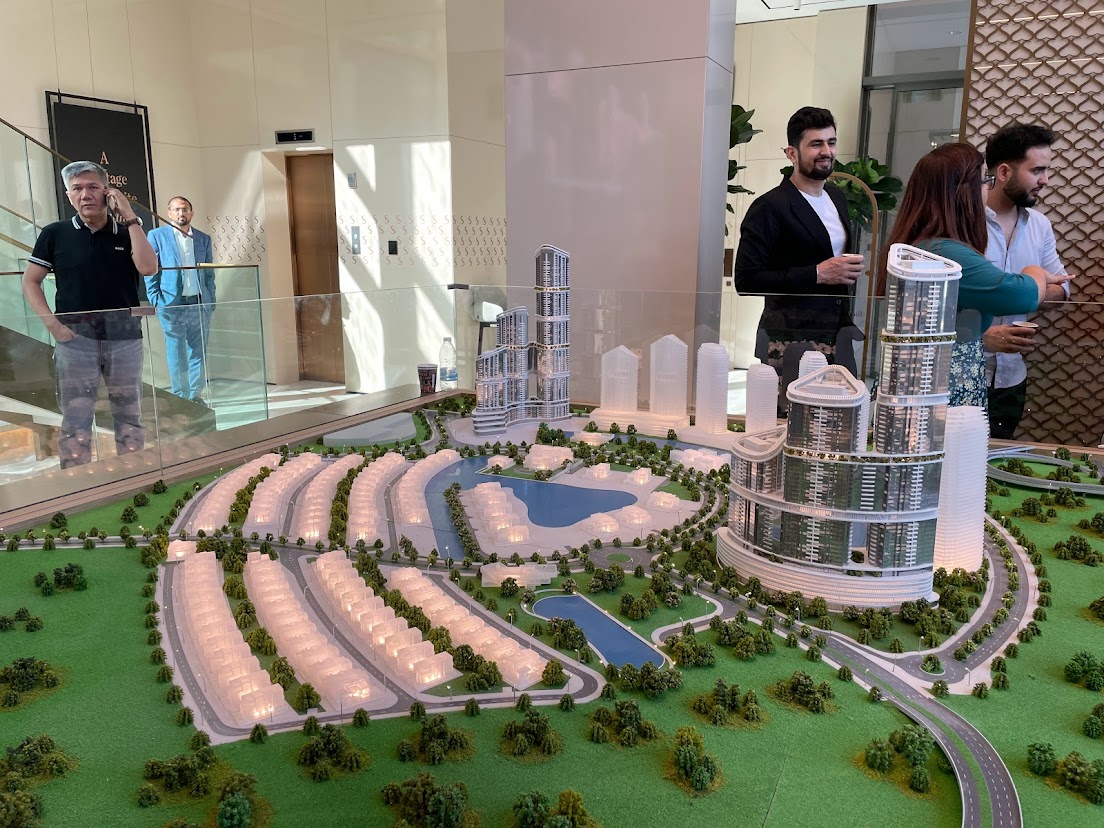 Conclusion
I am very excited to have experienced the attractive market of the Middle East. As I have chosen to be a startup, I have the desire to do something that can only be challenged here, and I think it should be done. I am aware that it will not be easy, but I hope to move forward with various help. I would be happy if this could be useful as a reference for Japanese startups.
Author
Executive Director / VP of Business
Shun Wakabayashi
After graduating from Keio University (SFC), joined GE Capital. In 2010, he joined Google, LLC. where he was in charge of new customer development, and then moved to Mundipharma, where he developed global digital marketing strategies while based in Singapore. After that, he returned to Google LLC and worked as the head of a major ad agency team, and then promoted DX in the retail industry with several leading Japanese retail companies.